After Pythons Tools, R Tools for Visual Studio arrives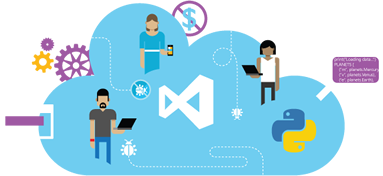 If you agree with me that Visual Studio is the best IDE for writing software you've probably missed the R language in that excellent environment. Well, after some time as a private preview, Microsoft has announced the availability of R Tools for Visual Studio as a public and free preview. As it did previously with Python Tools, R Tools for Visual Studio (RTVS) adds R language development capabilities to the popular IDE.
The main features you will find in this preview release are:
RTVS's product manager John Lam presents the following tour around the features:
This preview release is just the beginning. Microsoft has plenty of plans to extend RTVS further. For more information check out the official blog post by Shahrokh Mortavazi: Microsoft Machine Learning Blog.
If you've never tried it and after reading this post I managed to motivate you, start by downloading Visual Studio for free.